DNS ACCOUNTING
Financial Accountants
All Rights Reserved © 2019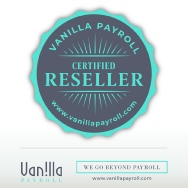 At DNS Accounting we believe that the client comes first, and our approach is to help you establish and maintain a solid financial foundation that will serve as a platform for your growth. As a professional accounting firm we offer accounting, tax, payroll and consulting services to companies & individuals nationwide.
We approach all assigned tasks with the precision and dedication you would expect from us.
Let our professional accountants and bookkeepers take control of your accounting department and bring you peace of mind so you can focus on running your business in a more professional manner. We have qualified professional accountants, bookkeepers and staff members in our growing team, and with 15 years experience we bring expertise, integrity and professionalism to every job and assignment and our team is committed to your success.

As an individual you will benefit from our personal approach for your financial well-being and take care of all your SARS submissions and correspondence.
Today's business environment is fast moving, complex, and highly competitive and individuals and business owners need the support of professionals who provide on-time, effective solutions to help their business succeed.

Our aim is to provide you with such a service. We have a specialist administrations team who can assist clients to maintain their day to day bookkeeping, vat returns, payroll, management accounts, cash flow statements, year end accounts, tax investigations, tax consultation, tax return, self assessment, business start up registrations, accounting system implementation and if required the necessary staff training on your site or ours. In partnership with South African Registrations we can also offer fast and easy company and close corporation registration services.

You will find a wide rage of services we offer on our website, if you need more information or are in need of further assistance please do not hesitate to call us for personal professional service.
Accounting & Tax Services
Accounting Officer Services

Accounting Services

Bookkeeping Services

Personal Tax Services

Company Tax Services

Business Consulting

Payroll Services

Annual Financial Statements

IRP5 Certificates

IT3 Certificates

Employer EMP Reconciliation's

New Company Formations

BEE Certificates

Trademark Registrations

SARS e-Filing Services

Management Statements

Tax Consulting

Close Corporation Conversions

Close Corporation Amendments

Import & Export Licence's

CC Deregistration

CC & Company Reinstatements

Annual Return Submissions

Tax Clearance Certificates

Members/ Directors Changes

General Business Advice

Cash Flow Projections
Welcome to DNS Accounting